Share This
Tags
Haunted Mansion Anniversary Tee – Limited Availability
Happy Birthday, Haunted Mansion! You don't look a day over 39!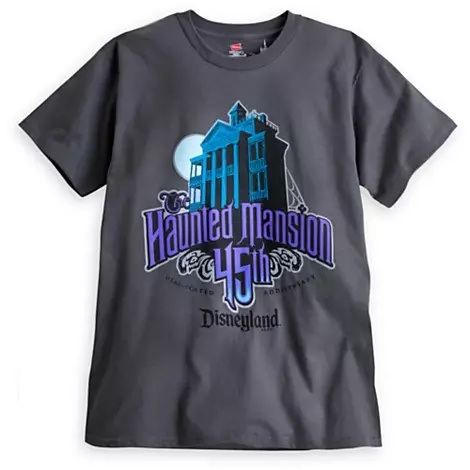 I don't know how you got to be 45! Time flies when you're scaring small children, I guess. It flies even faster when you're the small child, then the teen, then the adult who keeps on letting Haunted Mansion scare her year after year! You were one of the first, and you're still one of the best! You're a ride we never miss. I can wait to show off my loyalty and love by sporting a GLOW IN THE DARK Haunted Mansion Anniversary Tee! They're listed as Limited Availability, so if'n ye be wantin' one, ye best be gettin' to it. Oh, and there's a v-neck, too, and a long-sleeved version, if ya like.
We love all things Haunted Mansion around here, so we made a list of our favorite products. Check out our Haunted Mansion Gift Guide!
Have A Friend Who Needs This?
Send them an Email!