Share This
Tags
Haunted Mansion Case for Samsung Galaxy S3
For her sake, I hope that girl's got some mighty strong toes.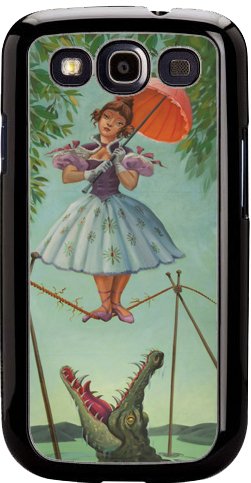 We all know she's doomed, DOOMED, I tell you, like the rest of us traveling with the 999 Happy Haunts in the Haunted Mansion. Let this awesome Stretching Portrait Hard Shell Case for your Samsung Galaxy 3 be a constant reminder of happier, hauntier days, when you've got nothing more on your agenda than to see how many time you can squeeze in Haunted Mansion on a one-day pass. Ahhh. I love those days. Let's go now, shall we? Madame Leota said we're welcome back any time, and, as they say, the haunting's free!
Have A Friend Who Needs This?
Send them an Email!