Share This
Tags
Haunted Mansion Team Gracey T-Shirt
Welcome to Gracey Manor! Madame Leota's Floating Head has been expecting you.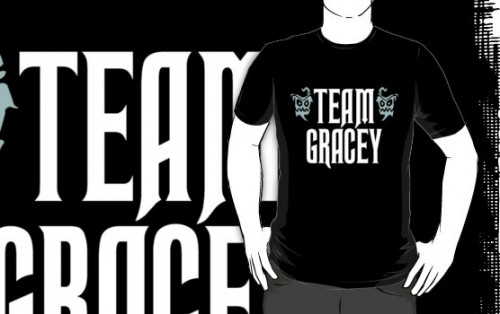 The only thing better than finding a t-shirt that you love is finding it on SALE! This Team Gracey Tee, for all us Haunted Mansion Fanboys and Fangirls out there, is on sale at Red Bubble for 10% off when you enter code FORTHEGEEKS13. This code will magically evaporate–like your soul once you enter a Doombuggy–on May 26, so chop-chop! Don't be a foolish mortal and let this deal pass you by! Mwahahaha! Mwahahaha! (I had to do it twice so you could really get the effect.)
Have A Friend Who Needs This?
Send them an Email!