Share This
Tags
Lego Brick Slippers
Ahhh…nothing feels better after a long day of hitting the pavement than some cushy bedroom slippers.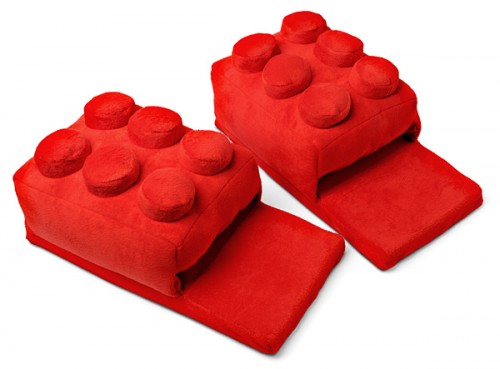 Just covering the Lego Store in Downtown Disney is enough to make my dogs bark, but when one is conquering that mega store plus all the other fun shops and dining hot spots along the way, you feet are likely screaming by the end of your journey…especially if you've spent a day or two pounding the concrete in the parks! So, I'm taking these fantastic Lego Brick Slippers to tuck my feet into before or after my annual pilgrimage to visit the Lego Store and the House of Mouse. I think my barking dogs will be wagging their tails as soon as they're introduced to this fantastic new addition to my suitcase!
Oh, and right now, they're on sale 20% off, so they're only $19.99!
Have A Friend Who Needs This?
Send them an Email!