Share This
Tags
Ghirardelli Black Label Chocolate Sauce
How well do you think this would go with a slab of bacon?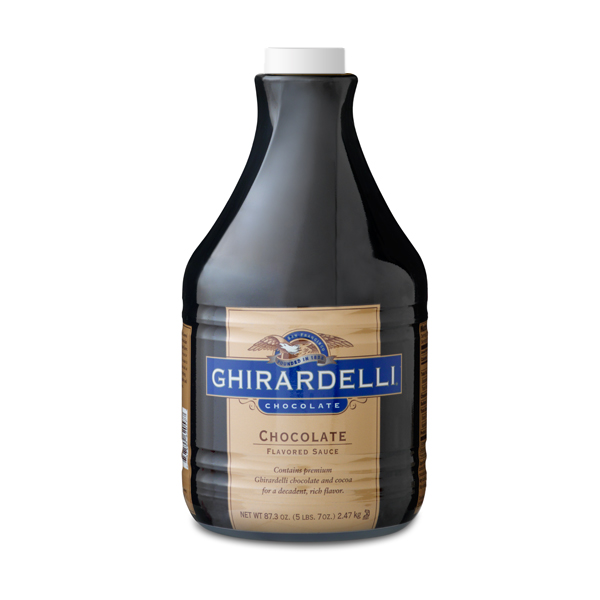 Because I'm planning to pretty much dump it on anything I can get my hands on.  You remember that scene in Jungle Book when Kaa the Snake hypnotizes Mowgli and it makes his eyes go all woo-woo-woo and he's totally powerless? It's like that when I walk by the Ghirardelli Store.  Anytime I'm in Downtown Disney, my feet just pretty much start marching in that direction with my eyes going all woo-woo-woo until I'm face down in a Chocolate Sundae the size of my head.  But happy. Oh, sooooo happy.  And now the West Coasters, too, can rejoice! Ghirardelli (even though the smell of chocolate has been wafting downwind from San Francisco to y'all since forever) has opened their doors in Disney California Adventure. Chocolate-Covered Bacon for EVERYONE! (But if you'd prefer your bacon–or ice cream, or waffles, or broccoli–covered in a lighter version of Ghirardelli goodness, have no fear! They have White Chocolate sauce, too!)
Have A Friend Who Needs This?
Send them an Email!