Share This
Tags
Lion King Hakuna Matata Tee for Women
The hipness of this shirt ain't no passin' craze.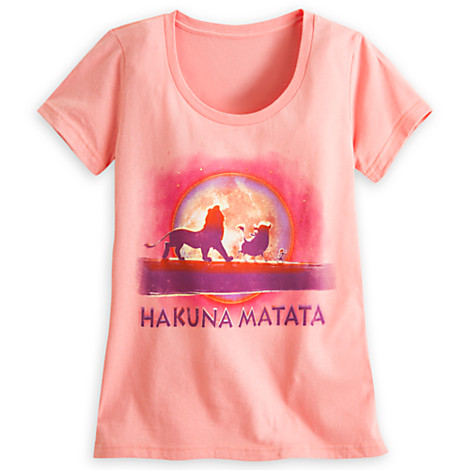 It just means you'll have no worries for the rest of your days. Or at least while you're wearing this Hakuna Matata Tee. It's organic cotton, so that's one less thing you'll have to worry about!
Worried you don't have enough Disney Tees in your closet? Check out our other Favorite Disney Tees here!
Have A Friend Who Needs This?
Send them an Email!