Share This
Tags
Lion King Simba and Rafiki Tank
Simba's all like, "Why are those people staring at me?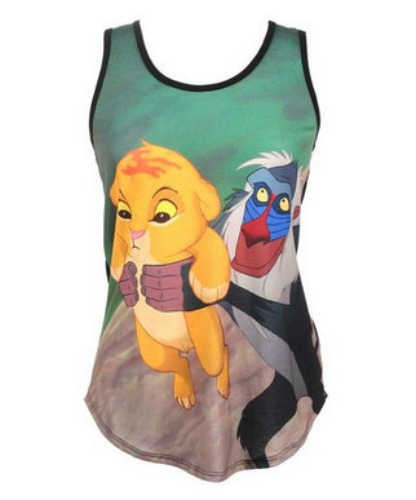 ..and, would you mind putting me down? It's kind of freaky up here." Show off your Lion King Pride with this Simba and Rafiki Tank. Whether you're roaming the urban jungle, camping deep in the woods of your backyard, or strutting down the aisles of your neighborhood grocer, you'll look fab.
If you're looking for more fun Disney T-Shirts to keep you roarin' through summer, check out our Disney Gift Guides!
Have A Friend Who Needs This?
Send them an Email!