Share This
Tags
Mickey and Minnie Retro Crossbody Bag
Well, this one makes the shortlist for things-will-make-my-theme-park-visit-more-joyful…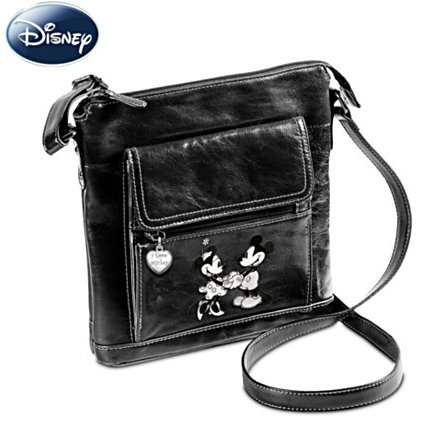 I mean a) It's got Retro Mickey and Minnie, which is adorbs…look at her foot! b) It's a Crossbody, which means it's securely strapped to your side in Rock 'n' Roller Coaster…which will relieve your Dollar Bill- and/or Lipgloss-flyout fears, c) it's faux leather, so no worries during the potential where-did-that-come-from Monsoon, d) it's big, but not SO big  that you wind up carrying your entire party's water bottles, souvenirs, and leftover Turkey Legs, e) wee little "I Love Mickey" heart charm (I mean, DON'T YOU just??) and f) check out the inside Fastpass/Room Key/ID/Debit Card/home for sneaky things you don't want anyone else to see pocket!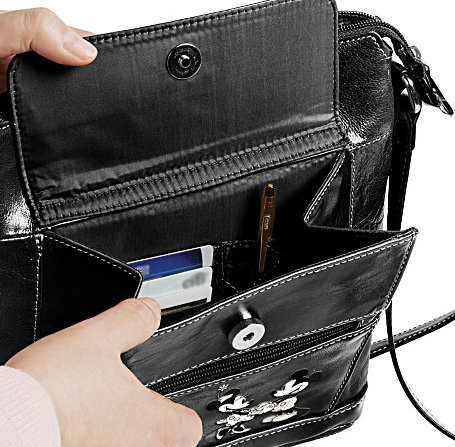 Theme park bag…or anywhere bag…perfection.
Have A Friend Who Needs This?
Send them an Email!