Share This
Tags
Mickey Mouse Classic Comics Wristlet by Harveys
Oh, Harveys, you make my heart stop.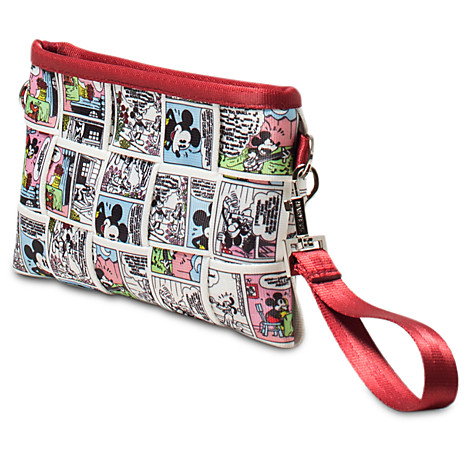 Not the type of heart stop where I need a defibrillator, thankfully, but more of a metaphorical heart-stopping. You probably feel the same way about these super-fabulous Seatbelt Bags. Yep, every single one of them is made out of seatbelts, and this Classic Comics Mickey Mouse Wristlet is just the thing to start you on a full-fledged Harveys obsession if you're not already there.
Looking for other shapes and sizes of Disney Bags? Check out our other Favorite Disney Handbags in our Gift Guide!
Have A Friend Who Needs This?
Send them an Email!