Share This
Tags
Mickey Mouse Rolling Backpack
Race from Chemistry to English class in record time!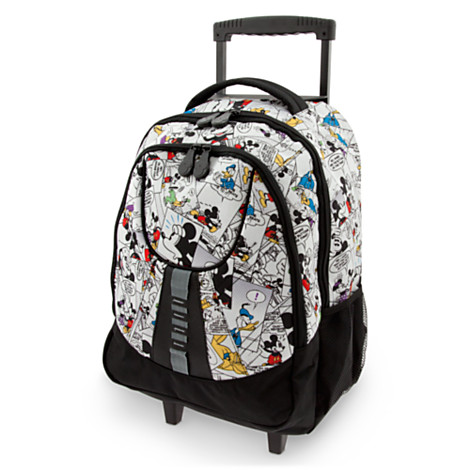 Just don't let the Hall Monitor see you racing. The Hall Monitor doesn't like all the racing and you wouldn't want to see him when he's angry. Get ready for Back to School or your next Vacation with this super-cutely printed Mickey Mouse Comic Strip Rolling Backpack! It rolls, to get you from A to B quick-like, but also has regular backpack straps, when you're in the mood to stroll (not so anxious to get to the class with the grouchy, yelly teacher, perhaps?) Either way, you're gonna look CUTE doing it with this fabulously fly Mickey Mouse Bookbag!
Have A Friend Who Needs This?
Send them an Email!