Share This
Tags
R2D2 Ice Cube Tray
Stores around town are starting to put Back to School stuff on the shelves already! Do you know what I have to say to these people?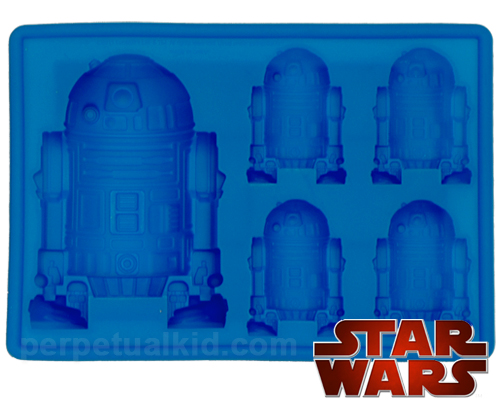 Chill.  I am therefore proposing that all of the people thinking it's time to start buying backpacks and protractors  just take a moment to hit the pause button and have a nice glass of lemonade on the front porch. Because, really, all that junk can wait. Right now, we should be focusing on relaxing in stretchy, waterproof clothing, reading really bad magazines. So, pop one of these R2D2 Ice Cube Trays in the freezer, and have yourself a little slow-down time. The Crayolas and Dry-Erase Markers give you their permission to stop.
Have A Friend Who Needs This?
Send them an Email!