Share This
Tags
Han Solo in Carbonite Ice Tray
WARNING: Don't try this at home. Could induce hibernation sickness.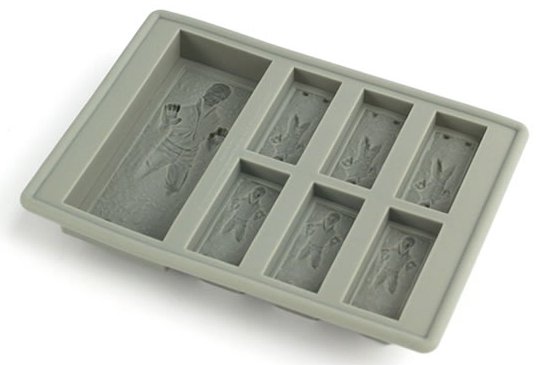 But what you CAN do at home is pop one of these cubes into an unsuspecting guest's glass at your next Halloween Party and get the party started. Frozen eyeballs are SO predictable…why not serve up your next round of punch extra cold with a Han Solo Frozen in Carbonite Ice Cube?? Put on some Mos Eisley Cantina Music in the background for effect, strut around your abode in donning your best Jabba the Hutt costume…you'll be the hit of You Tube by sunrise!
"Han, ma bukee. Bargon yanah coto da eetha!"
Have A Friend Who Needs This?
Send them an Email!