Share This
Tags
Snow White iPad 3 Case
Oooh! Here's another cool Snow White item that's awesomely red and wonderful!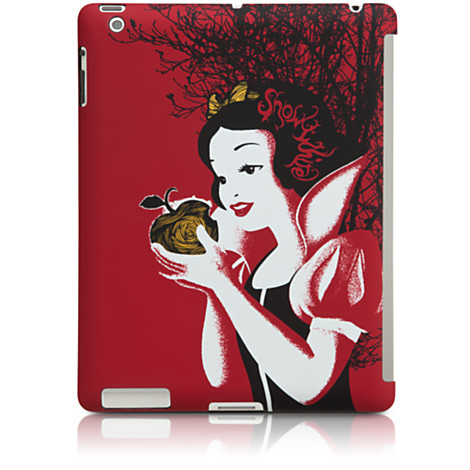 I love the sketched look of Snow White's iconic image that's been popping up on stuff lately. This one looks PERFECT against the deep, red background and is fab on this iPad case, no? The official description says it's made to fit iPad 3, but the customer reviews on Disney Store Online say that they've purchased it for iPad 2 and iPad 4, so I'm assuming it will fit any regularly-sized iPad devices, even with the Lightning adaptor. (Sorry, iPad mini, you're just not big enough yet…keep eating your veggies, chap.) Plus, now, it's on sale for $24.50, so click here to get you a Snow White for your Apple. (ha!)
Have A Friend Who Needs This?
Send them an Email!