Share This
Tags
Space Mountain Ear Hat Ornament
Omigolly, look at all the new Ear Hat Ornaments at Disney Store!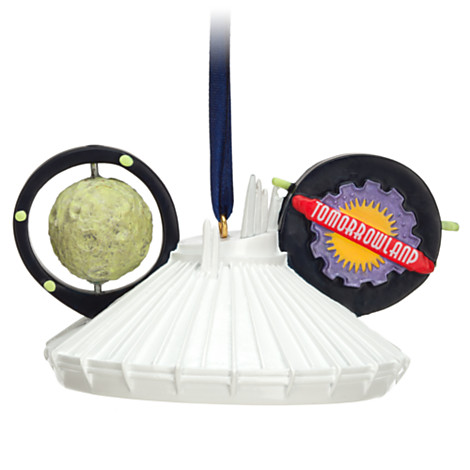 They've just introduced a TON of them ahead of this year's holiday rush (yes, it's time for the holiday rush, even though it's still 100 degrees out) and they are SO fantastic! They have a lot of them that feature different rides and attractions at Disney World, including one depicting the Four Parks. One World. Theme of Walt Disney World. The cool thing about the Space Mountain Ornament is that the meteor glows in the dark! I'm thinking this is going to be a permanent fixture around my house, not just a holiday decoration. The front of the Hat says Tomorrowland and the back says Space Mountain. Plus, Disney Store is currently offering the Ear Hat Ornaments 3 for $49.95! I'm guessing these are going to fly, especially with this promotion, so head over before the good ones are gone!
Love fun Disney trinkets like this? Check out Mickey Fix's Disney Memorabilia and Disney Fun Finds pages!
Have A Friend Who Needs This?
Send them an Email!