Share This
Tags
Mickey Mouse Jingle Smells Vinylmation Ornament
It's beginning to smell a lot like Dis-ney…!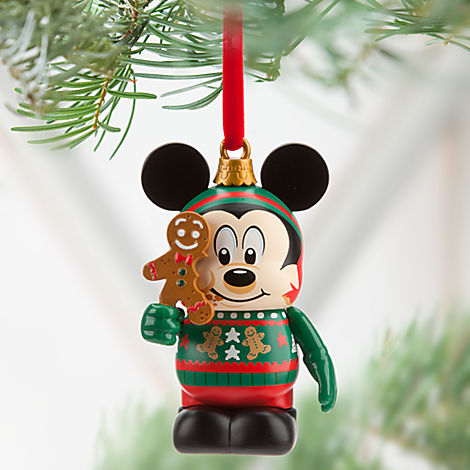 I love how Disney is constantly upping the ante on everything they do. First came the super-cute Vinylmation characters. Then, they made them smell. Now they smell and hang on your TREE! This little Mickey Mouse Jingle Smells Vinylmation Ornament smells like GINGERBREAD in addition to being the cutest little dude ever. You can get all of the Fab Four in varying degrees of deliciousness in fact. Jingle Minnie smells like PIE. Jingle Goofy smells like PEPPERMINT. And Jingle Donald smells like HO-HO-COCOA! (They actually list him as smelling like "chocolate", but ho-ho-cocoa's got a better ring to it, don't cha think?) Which smell's your fave? Does it match your favorite character?
Have A Friend Who Needs This?
Send them an Email!