Share This
Tags
Spaceship Earth Poster
I'm in love with this piece of paper.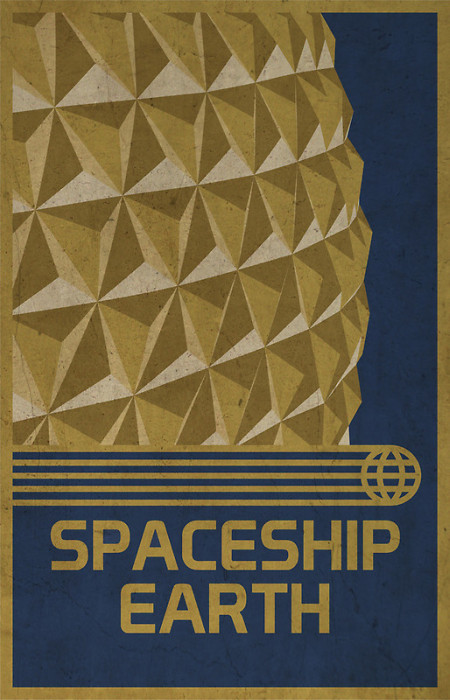 And even better, I can be in love with an iPhone case, a T-shirt, a sticker, or a hoodie: ALL with this awesome image on it! The artist is the same sweet soul who designed the Epcot T-shirt I fell in love with last month.  And now, I have this fantastic image of Spaceship Earth with which to be enamored, available in a gaggle of different media. I love the old-school design of the world's greatest geodesic dome, and can't wait to celebrate Epcot's 30th birthday by buying it and hanging it in my den where it totally belongs!
Have A Friend Who Needs This?
Send them an Email!