Share This
Tags
Star Wars Audio Compendium
Omigosh, your dad needs this book.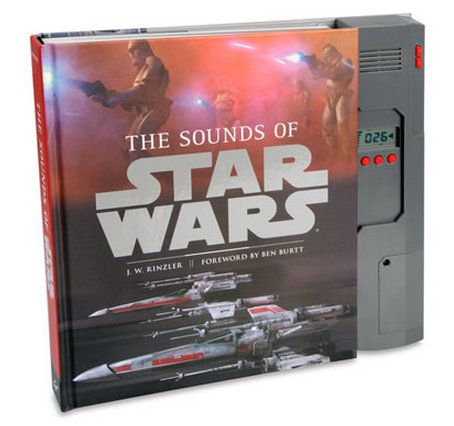 My dad needs this book. I need this book! Check it: it's the Star Wars Audio Compendium. Two-hundred fifty-six audio clips spanning all six movies, this book not only gives you dialog and sounds from the films, it gives you the insider background of each of those sounds. Here's a teaser: Darth Vader's voice? Scuba machine. I can't wait to get my hands on this sucker so I can get the low-down on the other 255! Each audio clip has its own 3-digit code that you get to punch in like a spy to play whenever you say so. Star Wars Audio Savant? That'd be you.
Have A Friend Who Needs This?
Send them an Email!