Share This
Tags
Star Wars Craft Book
Oh. Emm. Geeeeeee! The Star Wars Craft Book?? There's about to be some crazy craftin' goin' down in THIS Ewok Village!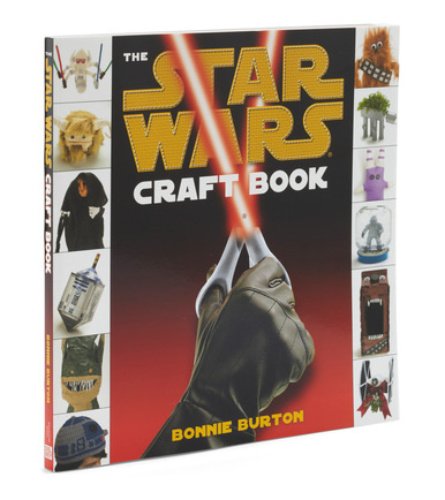 I'm kind of really freaking out about this book right this second. Like, I'm wondering if the Star Trek Holographic Beam Technology is up and running yet, because I'm not sure I can wait for FedEx to get it here tomorrow at 6 am. Can't. Wait. First of all: buying the Star Wars Craft Book by the dozen to stash as gifts for the holidays and throughout the year for my Supercrafty Cohorts. Second of all: my DIY-brain is reaching serotonin-overload right now, thinking of all of the happy Star Wars thingies I'm going to be making for my happy little friends and family this season! An R2D2 Dreidel for Ginny. A Washcloth Wampa for Scott. An Ewok Hat for Jane. And a Jabba the Hut Body Pillow for…everybody! Oh, my. You must click right this second to check out the fantasticness!
Have A Friend Who Needs This?
Send them an Email!