Share This
Tags
Star Wars Trailer Hitch
Why show your allegiance with a mere bumper sticker or window cling when you can announce it with a Trailer Hitch?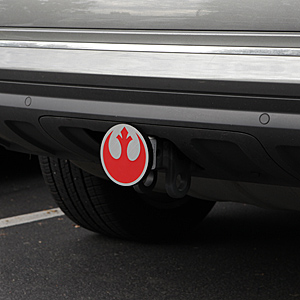 Little known fact: When the Jedis or Imperials aren't navigating their fancy flying machines, they drive Dodge Rams, to which they are fiercely loyal. They are also fiercely loyal to their opposing, warring factions. To show their loyalty, and to be certain they don't attempt to climb in the wrong Ram, they identify their automobiles with these strong and sturdy Star Wars Trailer Hitches. Not everyone can own a TIE Fighter. Not everyone can own an X-Wing. Not everyone can own a Dodge Ram, for Pete's Sake. But thanks to the Interwebs and Think Geek, we all have the right to show our allegiance to our chosen side. Plus, save some moolah this weekend when you enter code THEWALL; now through February 17.
Choose Wisely. The fate of The Galaxy is in your hands…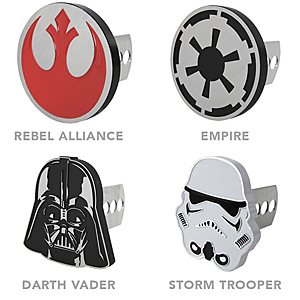 Have A Friend Who Needs This?
Send them an Email!