Share This
Tags
The Little Mermaid Scuttle's Dinglehoppers Tee
How many of your friends have a Dinglehopper Tee?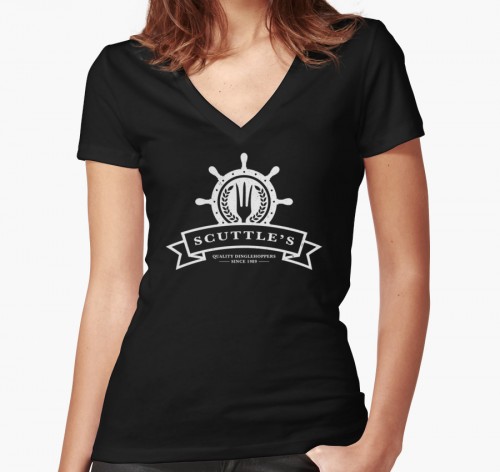 Exactly. But I bet your friends know what a Dinglehopper is. Which is why you should buy you and ALL of your friends this Scuttle's Shirt.
But maybe you want to be the only one on your block, or in the Tri-County Area, who owns one. That's cool, too. Whatever floats your thingamabob.
We've got more t-shirts and whatsits galore over in our Disney Tee Shirt Gift Guide. Swim on over!
Have A Friend Who Needs This?
Send them an Email!