Share This
Tags
Banzai Plummet Falls Adventure Slide Water Park
I'm completely bummed that I can't go to Typhoon Lagoon today. So I'm building one in my front yard.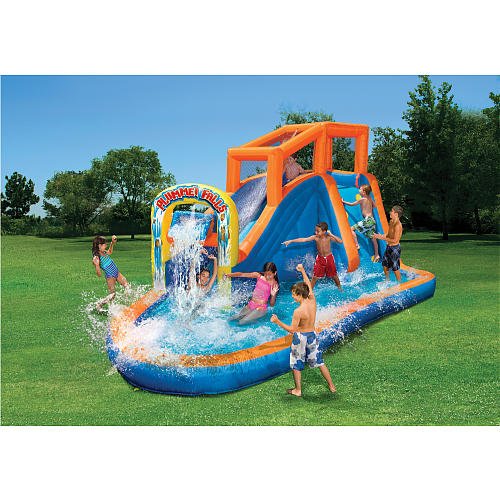 And then, I'm going to sit back and wait on those neigbhorhood bbq invites to start a-rollin' in. Children will love me. Parents will laud me. Doggies from all over will continue to praise me for the free, ever-flowing supply of fresh agua. But most of all, my family's gonna think I'm a ROCK STAR. Can you imagine the looks on those little faces when I pull THIS thing out of the box? Yeah, that's right. Money can NOT buy happiness, but it SO can buy some neighborhood FUN.
Have A Friend Who Needs This?
Send them an Email!