Share This
Tags
Walt Disney World Striped Hoodie
I don't know if you know this or not, but I AM, actually, Property of Walt Disney World.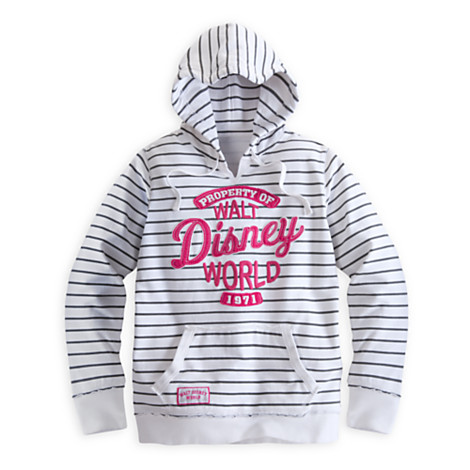 So, this Walt Disney World Hoodie is telling the truth. Legend has it I was born right there in the Park, underneath a bench. The exact details are fuzzy, but I do know I was found by a Very Kind Squirrel Posse who took me to the Crystal Palace. They handed me off to Christopher Robin and that's where I've lived ever since. Have you ever wondered why he doesn't come around with the gang to do the Birthday March? It's because he's in the kitchen, raising me. It's also why my body fat is composed entirely of Pooh's Stuffed French Toast.
Have A Friend Who Needs This?
Send them an Email!