Share This
Tags
Alice in Wonderland Teacups and Saucers
Is it just me, or is this tea making me SUPER tiny??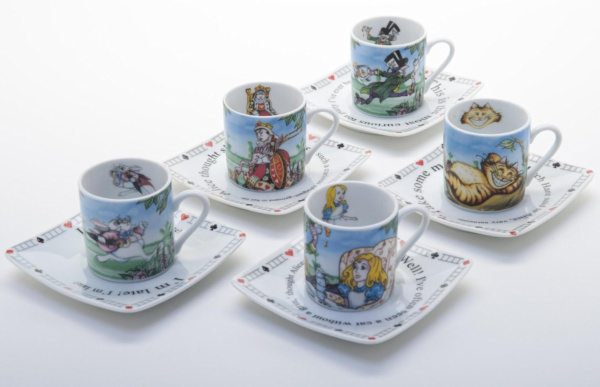 I don't know what it is, but I just can't stop drinking it; it's just so dang tasty…is that persimmon? Maybe it's just the cuteness of these cups that's making me hallucinate. Five fantastical cups and five fantastical saucers, adorned with five fantastical characters from Alice in Wonderland: The Alice, The Hare, The Queen, The Hatter, and The Cat; each with a round cup and a square saucer, because having a round saucer with a matching round cup would be RIDICULOUS. Now, could someone help me out of this teacup, please? I seem to have fallen in…
Have A Friend Who Needs This?
Send them an Email!