Share This
Tags
Disney Food Blog Guide to Epcot Snacks 2015-2016
Oh, nom nom nom nom nom!!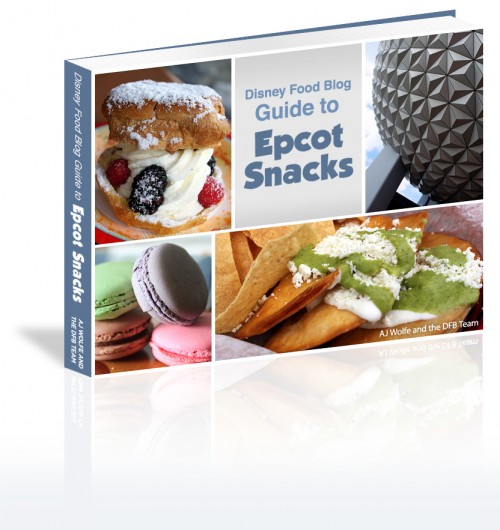 Quick! Where's your favorite place to eat in Disney World? It's hard to choose, right? If I HAD to pick, I think I'd go with Epcot. So many lands…so much yum. And that's just in World Showcase! Well, here's an easy way to find 300 yummy snacks to try the next time you're in Epcot. This new and updated for 2015-2016 Snack Guide for Epcot has got it all, wrapped up in one e-book!
Our friend AJ Wolfe and the Disney Food Blog Team have done it again with this updated version of their handy Mini-Guide to Epcot Snacks: this time with 300 snacks on 350 downloadable, portable pages! If you're not familiar with the DFB Food Guide Series, they're basically the easiest, quickest way to get all the intel on Disney Theme Park Food right on your tablet or phone.
Right now, they're offering a $3 off discount, bringing the price down to $11.95. Just enter code EPCOT15 at checkout!
Have A Friend Who Needs This?
Send them an Email!