Share This
Tags
Disney Food Blog Guide to Walt Disney World Dining 2014
Our favorite Food Guide is back and better than ever!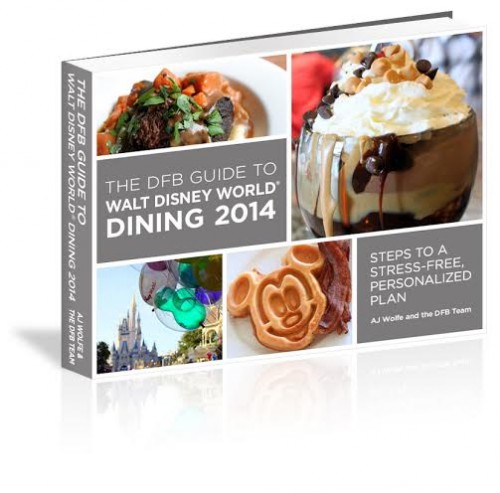 There are a million reasons why we love the Disney Food Blog Guide to Walt Disney World Dining, but here are the first fifty: First, it's incredibly researched and up-to-date. Like, the people over at DFB go to the parks fanatically, in order to check out menus, sample items, and review restaurants. It's a tough job, but somebody's gotta do it. Secondly, it's in PDF format, which is great for hauling around the parks on your digital device. It's also great for anywhere you have Internet capabilities, because the links throughout are clickable. Thirdly, it is CHOCK FULL of money saving advice. That's the key, isn't it? Getting through a Disney World vacation without feeling like you ate all your money? Yeah, that's where DFB comes in. They know the tricks and they're willing to spill. Okay, turns out we don't have enough space for fifty reasons. You're just going to have to trust us on this one. Better yet, see for yourself why this is the best book for Disney Eats EVER!
Have A Friend Who Needs This?
Send them an Email!