Share This
Tags
Disney Parks Owl Brooch
Hoooo Doesn't Love a Good Brooooch?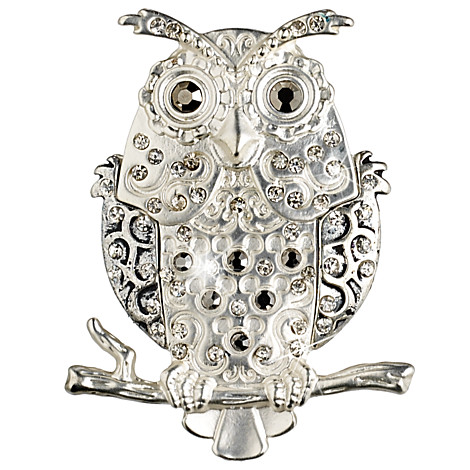 Okay, I gotta admit: it took me a bit to figure out the Disney-Owl Connection, but a quick Google search will lead you to many examples of nocturnal birds of prey of the Disney variety…MY personal favorite being Big Mama from The Fox and The Hound, voiced by the immortal Pearl Bailey. When Tod needs comforting after the tragic opening scene, it's Big Mama who swoops her big, broad wings around the fox to comfort him (much like Maude from yesterday's post). I'm a sucker for a good comforter-type person…or  bird…and so I guess that's why Big Mama had me at "There, There…" Maybe just wearing this brooch will remind me to be the comforter-type person I should always be STRIVING to be…(an especially-helpful talisman on cold and coffee-less Monday mornings!
Have A Friend Who Needs This?
Send them an Email!