Share This
Tags
Disney World Plates Adventureland
I'm going a little nutso over this Adventureland Plate right now!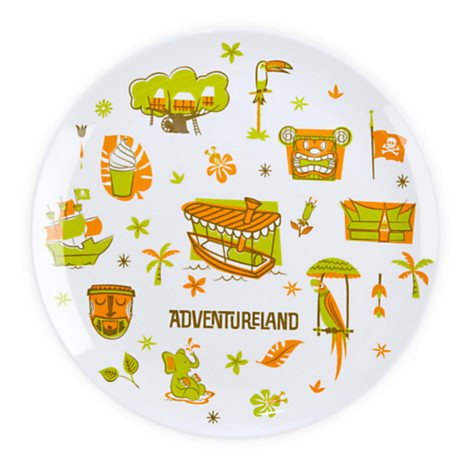 It's like the game of "I Spy", on a plate, with all of my favorite things! There's a Dole Whip, a Jungle Cruise, a Totem Pole, the Tiki Room, Pirates…all my favorite memories on one piece of melamine! This 8″ Adventureland Plate is part of a set that Disney has just released that includes all of the Disney World Lands, including Fantasyland, Tomorrowland, and Frontierland! They will be mine…oh, yes…they will ALL be MINE! But if you want them, you better step lightly: the last time Disney put out cute "Land" stuff like this, they were gone faster than we could say "Tiki Tiki Tiki Tiki Tiki Room!"
Have A Friend Who Needs This?
Send them an Email!