Share This
Tags
it's a small world 4 piece Plate Set
I think I may as well just order two sets of these right off the bat.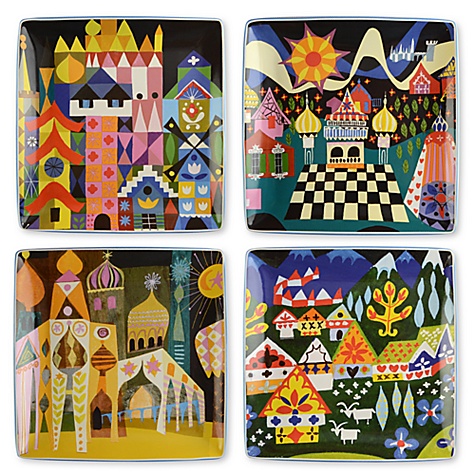 One for the eating. One for the decorating. I'm looking forward to the thrill of pulling them out of the cabinet and wondering….Oooh! Which one do I get this time? India? Holland? Switzerland? Just LOOKING at them makes me so happy! So, I think if I go ahead and hang my second set on my wall, then I can just constantly gaze at them, and not have to push my mashed potatoes around on my plate just to get a good look at those happy images from my child (and adult!) hood. How about you? If you order this "it's a small world" plate set, will you get more than one set?
Have A Friend Who Needs This?
Send them an Email!