Share This
Tags
Haunted Mansion iPhone 6 Case
It's back and it's BIGGER!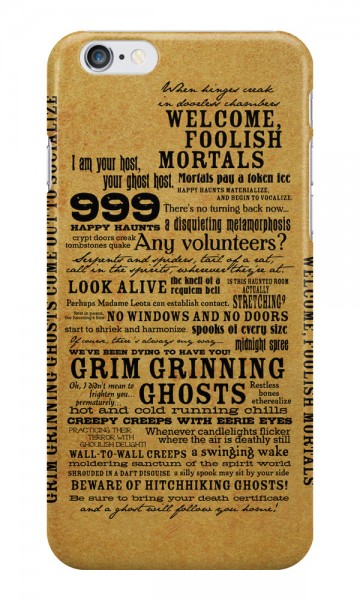 This Haunted Mansion iPhone Case is arguably one of our absolute faves in the history of cell phone cases, and now it's back and ready for a whole new gen of iPhones! Fabulously, you can still get this totally boss case for any sized iPhone or iPod and NOW Android Fans can score it for the Samsung Galaxy. Haunted Mansion Fans, Look Alive, Beware of Hitchhiking Ghosts, and snatch up this Foolish Mortal Cell Case!
Have A Friend Who Needs This?
Send them an Email!