Share This
Tags
Lego Water Bottle
Everything is awesome when you hydrate.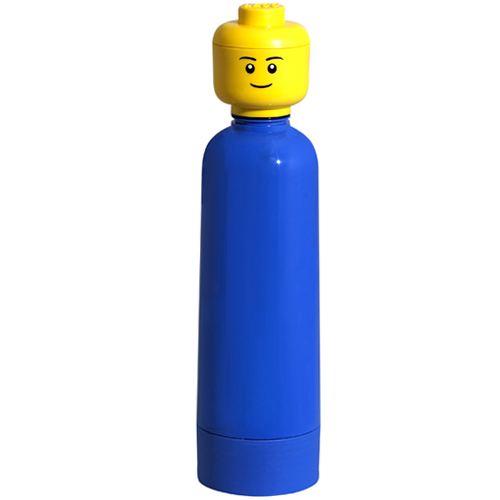 You know what's cool about this water bottle? Yes, it has a Lego Head on it, and that, in and of itself is its own level of awesome. But what's REALLY awesome about this Lego Water Bottle is that the BOTTOM screws OFF. So, if you've ever worried how clean your dishwasher could REALLY get the BOTTOM of your water bottle, fear no more! Unscrew the top, unscrew the bottom, and let the dishwasher do the rest! But no matter whether you're running around the ginormous Lego Play Shop at Downtown Disney or running around the Tree of Life at Animal Kingdom, make sure to Hydrate, Hydrate, Hydrate so you can Stay Awesome from sun up to sun down!
P.S. It's on sale right now for ten bucks and you can snag it in blue or red! 😉
Have A Friend Who Needs This?
Send them an Email!