Share This
Tags
Lego Brick Switch Plate
Oooh…this isn't an option at the Downtown Disney Lego Store!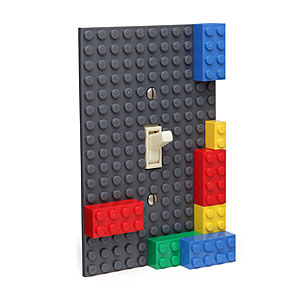 Well, thanks to Think Geek and the magic of the Interwebs, we can have such coolness delivered right to us. I know a lot of little boys and girls (wait…grown-ups, too) who would love to illuminate the darkness with this rad Lego Switch Plate! You can make your Minifigs march up your wall and build a mini city right on your lightswitch! Why not have a cup of hot cocoa in this Lego Mug during construction?
Have A Friend Who Needs This?
Send them an Email!