Share This
Tags
Limited-Edition Cinderella Pop Art Giclee
Save the drama for yo Step-Mama!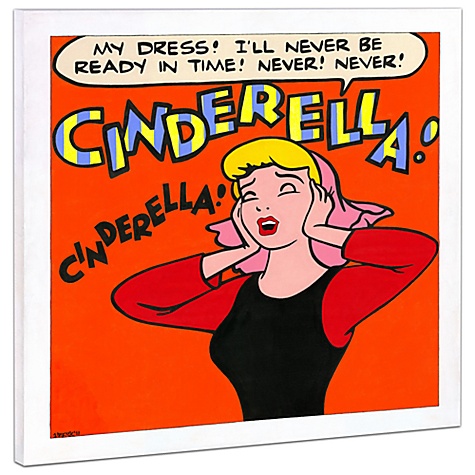 You gotta give it to her: Cinderella had to put up with some STUFF the first half her story. Floor-scrubbing. Brow-beating. Cavorting with mice. Chapters 1-10 were ROUGH. So, just as Homegirl's about to make a break from her miserable life once and for all, Wardrobe Catastrophe strikes. Tennessee Loveless captures the stressful moment perfectly for Disney's Pop! Collection in this Limited-Edition Gallery-wrapped Giclee on Canvas. Don't give up, Cindy. Your Pumpkin's on the way.
Have A Friend Who Needs This?
Send them an Email!