Share This
Tags
Mechanical Kitty Bank
We work to pay for our vacations.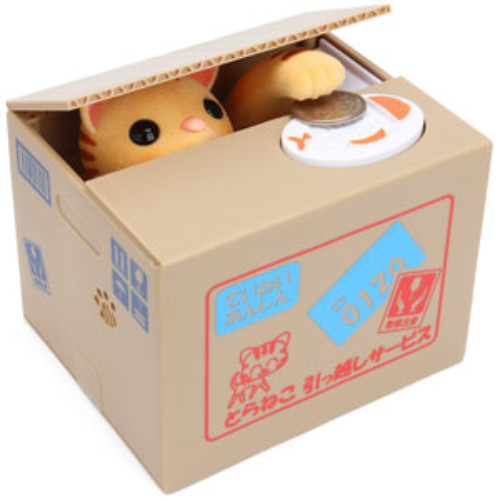 We vacation so we don't have to think about work. Now we can at least make the boring part–saving for our holidays–FUN with this cute little Mechanical Kitty Coin bank pawing at our coinage. Banks really should always make you laugh, in my opinion. It takes the sting out of a) letting go of your money and 2) realizing it's going to take a lot more than two nickels and a wheat penny to get you to the Japan Pavilion at Epcot. Save often. Save happy.
Have A Friend Who Needs This?
Send them an Email!