Share This
Tags
Mickey and Minnie Mouse Boatneck Tee
These mice can jive!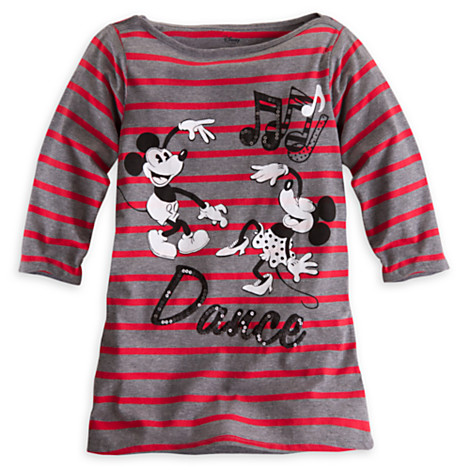 Who knows, maybe that's The Charleston they're doing there. It is supposed to be 1928, you know. But whatever they're groovin' to, Mickey and Minnie sure are gettin' down with their bad selves on the Mickey and Minnie Mouse Boatneck Tee from the 1928 Collection! It's got sequin embellishments for a little bit of sparkle and and 3/4 sleeves for a whole lotta wingspan coverage, which I always appreciate. 🙂
Love Disney Apparel as much as we do? Check out our Favorite Disney Tees list in our Holiday Gift Guides department, as well as our Disney Apparel section!
Have A Friend Who Needs This?
Send them an Email!