Share This
Tags
Mickey Mouse Beach Towel
Who's ready for a break?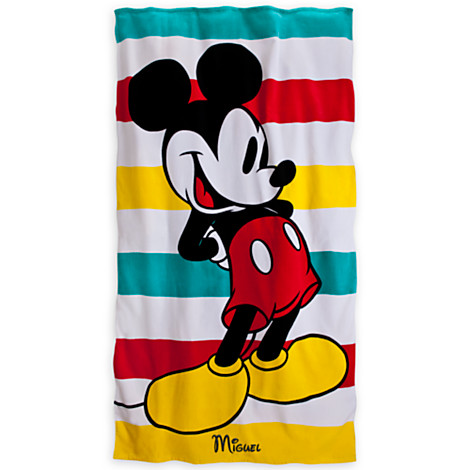 I don't know about you guys, but I'm ready for a wee bit of time spent a la playa! Heck, a little bit of poolside time would do at this point! I'm ready to whip out the wetsuit (gave up on swimsuits a long time ago) and hit the WATER! And what I mean by "hit the water" is literally jump in, jump out, then perch on a towel and a chair for the remainder of the day or until I get burnt to a crisp, whichever comes first. Regardless, I'll be toting this fab new Mickey Mouse Beach Towel, which I can personalize with my very own name, should I so choose. Plus, it's on sale for 25% off right this very second, so score and SCORE!
Have A Friend Who Needs This?
Send them an Email!