Share This
Tags
Monsters Inc. Sully iPad Sleeve
If there's anyone you can trust to protect your iPad, it's James P. Sullivan.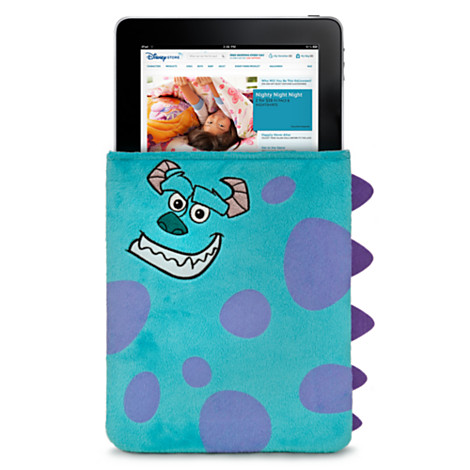 He's cute, he's fuzzy, he's delicate, and he could squoosh you like a bug if he wanted to. But, fortunately for us, Sully has a soft spot for cute children and pricey electronic devices. Allow Sully to wrap his furry blue arms around your tablet with this fuzzy and fabulous Monsters Inc. iPad Case. This item qualifies for the Disney Friends and Family Sale, so snag yourself 25% off (and some piece of mind that you're doing right by your iPad) by entering code DISNEYPAL when you check out.
Have A Friend Who Needs This?
Send them an Email!