Share This
Tags
Operation R2D2
Raise your hand if you did a little jump in the air when you played this game as a kid and you bonked the tweezers onto the metal thing.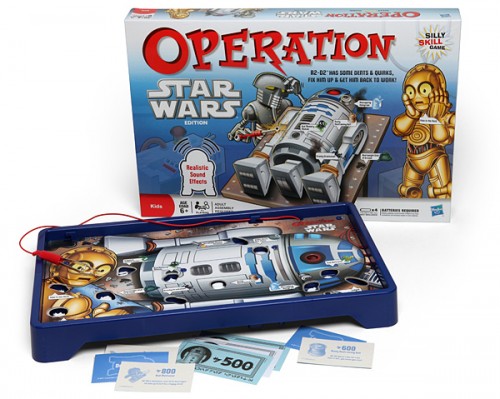 My hand's up high. That buzzer always made me jump, but I loved that game anyhow. Now I know that old school games like Operation don't attract today's kids the way it did those of us who grew up with three TV channels and a cassette player, but I'm a big proponent of Game Night around my house and bringing friends and family together for some good old-fashioned unplugged fun. This R2D2 version of Operation is a good way to get the wee ones who have grown up never knowing a life without cable or You Tube a chance to get a jolt from an unplugged classic, now infused with a few of your–and now their–favorite droids.
Here's another reason to get on the stick and snag this awesome game for your house: ThinkGeek is running another fabulous sale over on their site, with discounts up to 75%! I'm not sure how long this sale is going to last so head over now, while you're feeling the force move you. Love it, you will.
Have A Friend Who Needs This?
Send them an Email!