Share This
Tags
Pirate Corkscrew
Yo, Ho! Yo, Ho! The Weekend's the Life for Me!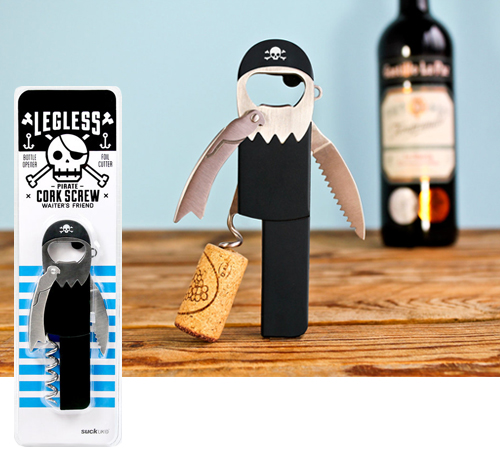 For all of you Weekend Scalliwags, here be the thing to get yer party started: the One-Legged Pirate Corkscrew! If ye be cryin' in yer empty vessel over not being able to sail the Seven Seas with Jack Sparrow and Co. on Pirates of the Caribbean right this second, drown ye sorrows with a little dance with ol' Peg Leg Pete here. He'll get you through 'til it be sailin' time again. Plus, get Free Shipping on orders of $35 and up with code FS35 or use code SUNNY for 25% off everything.
Me hearty Crystal Ball be foretelling of a certain lad or lassie's Father who be needing this for a certain upcoming occasion… And me Crystal Ball (like Shakira and her Hips) don't lie, me Fair Buccaneers!
Have A Friend Who Needs This?
Send them an Email!