Share This
Tags
The "Win A $50 Gift Card From Mickey Fix" Contest (Closed)
I'm so excited to introduce you to Mickey Fix! I'm having a blast sharing the awesomeness I find online with you! (Come on — who else is talking about Stormtrooper basketball jerseys?)
To celebrate my daily Mickey Fix turning into a real live website, we're giving away a $50 Disney Gift Card to one lucky reader!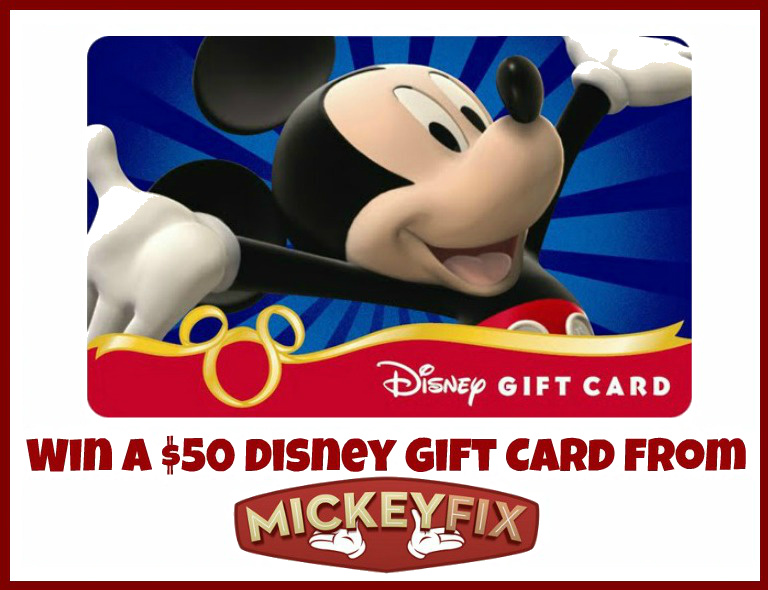 There are three different ways to enter the giveaway. (Go ahead — do 'em all! ;-D)
1. Like Mickey Fix on Facebook
2. Follow Mickey Fix on Twitter
Follow @twitter

3. Tweet the following to spread the word!
Just press the "tweet" button below — as long as you're signed into Twitter, the tweet will go out! It's like interwebs magic…
Be sure to leave a comment letting me know that you liked Mickey Fix on Facebook, followed on Twitter, and tweeted out the message! The giveaway will end on June 30th, 2012, at 11:59pm. The prize will be provided by Mickey Fix.
UPDATED: We have a winner! Thank you to everyone who entered the giveaway! We hope to have more coming so you can continue to get your Mickey Fix on! 
According to Random.org, the winner is Zachary Metzger! 
Mickey Fix is not affiliated with the Walt Disney Company or its subsidiaries.
Have A Friend Who Needs This?
Send them an Email!