Share This
Tags
2014 Disney Food Blog Mini-Guide to Magic Kingdom Snacks e-Book
Unleash the updates!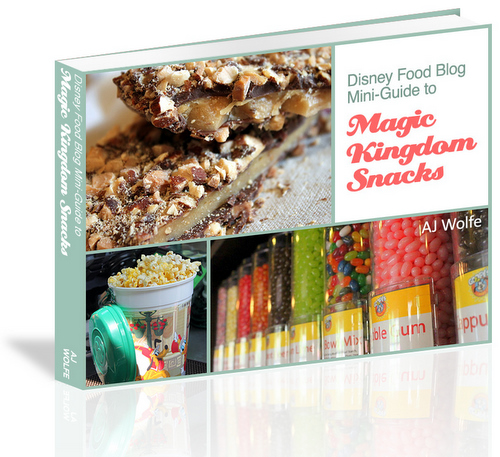 Ever wanted to do a Snack Crawl? Need to know what else you can get on the Dining Plan besides an apple or a bottle of water with your Snack Credit? Wondering what the best Snack Deals there are in Magic Kingdom? Well, this here new and updated for 2014 Snack Guide for Magic Kingdom has got it all, wrapped up in one wee e-book! Our friend AJ Wolfe and the Disney Food Blog Team have done it again with this updated version of their handy Mini-Guide to MK Snacks: this time with 150 snacks on 110 downloadable, portable pages! If you're not familiar with the DFB Food Guide Series, they're basically the easiest, quickest way to get all the intel on Disney Theme Park Food right on your tablet or phone. This one will introduce you to EACH AND EVERY snack option in the Magic Kingdom, in which Land you can find it, and how much it costs. Tons of pictures. Tons of strategies. Tons of help.
Right now, they're offering a $2 off discount, bringing the price down to $8.95. Just enter code MAGIC14 at checkout!
Have A Friend Who Needs This?
Send them an Email!