Share This
Tags
Disney Pixar Mug Set
Well, here's a happy little way to start your day!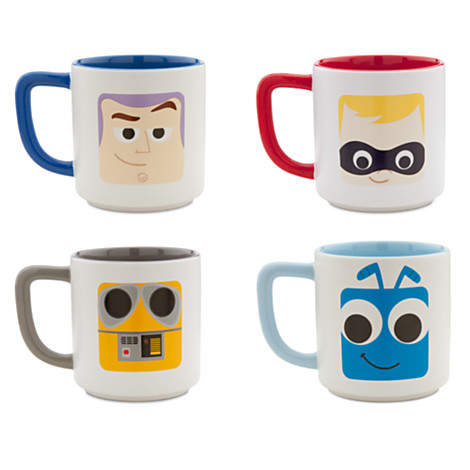 I, for one, would love to start off my day sipping coffee out of a Bug Mug! These Disney/Pixar Mugs debuted at the D23 Convention this year and those cute little faces are KILLIN' ME! Choose to sip your morning joe from Flik, Wall-E, Dash, or Buzz! These are good, sturdy, 12 oz. mugs that have handles to match their interior! AND, with the Disney Friends and Family Sale (spoiler alert: Monday's the last day!), you can save an additional 25% off their already reduced price of $29.99! So, $22 and some change for four cute Disney mugs…that's not bad a'tall! You could even split up the set and share with four of your closest, luckiest friends! They have another set of four, featuring Russell, Remy, Mike, and Nemo that are also on sale, so you may want to check those out, while you're at it!
No matter who you're shopping for, we're doing our best to keep you covered! Check back often with our Disney Gift Guides, as we're adding more and more stuff all the time, to make your shopping life easier!
Have A Friend Who Needs This?
Send them an Email!