Share This
Tags
Han Solo in Carbonite Bank
Here's a smart way to freeze your assets.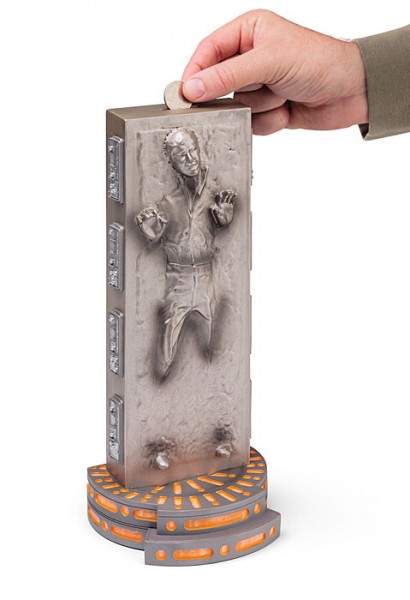 But, don't worry. You can have it unfrozen any time by "someone who loves you very much." She'll be wearing a very scary suit and will sound like a broken vacuum cleaner, but she'll have your money liquidated in no time. All of these things can come true if you have yourself frozen in carbonite and/or purchase this Han Solo Bank! Plus, it's only $12.99 right now with Think Geek's Warehouse Apocalypse Sale!
Have A Friend Who Needs This?
Send them an Email!