Share This
Tags
Haunted Mansion Ghost Host Tee for Men
It's your favorite KIND of host!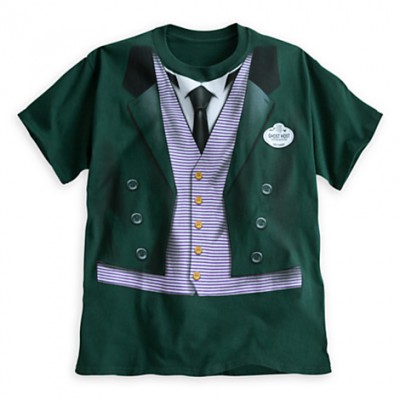 For every man who's ever wanted to greet the Foolish Mortals coming into Gracey Manor, this shirt's for you. It's cotton, it's comfy, and it's the perfect Halloween getup for dudes who don't do Halloween getups! It's also fun to wear the other 364 days.
If you're in the market for other Halloween possibilities that are a little off the beaten path, check out our Disney Halloween Costume Gift Guide. Or, head over and check out our Favorite Haunted Mansion Stuff!
Have A Friend Who Needs This?
Send them an Email!