Share This
Tags
Haunted Mansion Top for Women
This Halloween, I think I'll go as a Disney Attraction.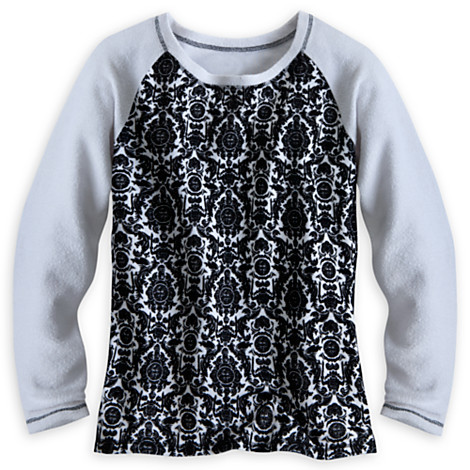 And then, when Halloween's over, I'll have this cool Haunted Mansion Pullover Top to wear the rest of the year! Woo Hoo! This shirt's got the yummy terry fleece to put you in your happy place when the weather gets chilly and has cool velvet flocking all over the front. And who doesn't love a good velvet flocking?
Check out our other Halloween Must-Haves and our Favorite Halloween Costumes while you're here hanging out! Ooh! And don't forget to mosey on over to see our Haunted Mansion Gift Guide!
Have A Friend Who Needs This?
Send them an Email!