Share This
Tags
Limited Edition Star Wars Moleskine Journals
You know you've written a good line when they have to Trademark it.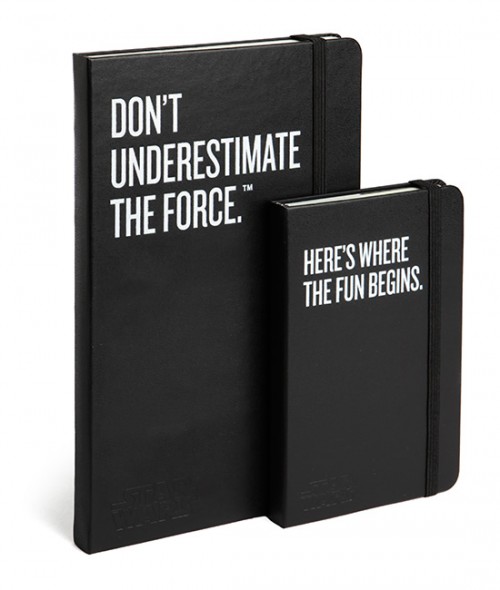 Now, you can see how many clever lines of your own you can come up with, brainstorming in these so very awesome Star Wars Moleskine Journals! Whether you're jotting down a recipe for Hoth Chocolate or Wookie Cookies or merely grabbing the digits from a local cutie on Naboo, pen and paper never, ever, ever go out of style. Especially when the paper is in an extremely handsome Moleskine Notebook. Plus, if you're putting in an order at Think Geek now, you're in luck: they're offering $10 off $40 on Star Wars stuff when you enter code GALACTICCREDIT. Now 'til March 2nd!
P.S. Big Guys have Big Feelings, Too, ya know.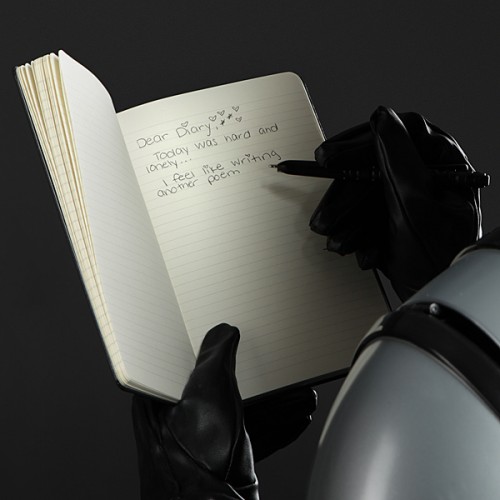 Have A Friend Who Needs This?
Send them an Email!