Share This
Tags
Peter Pan Never Grow Up iPhone Case
That pretty much sums it up.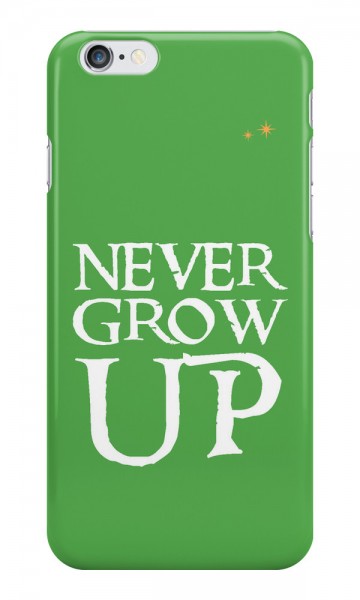 And you should listen to Peter Pan, too, otherwise, he's not likely to help you learn to fly through the air\. Believe the guy. He knows what he's talking about. If you need a reminder, you can carry it with you on this Never Grow Up iPhone Case. Then, keep your eye on your window…you never know what little green men may be popping by!
Pop by and check out some of our other Favorite Disney iPhone Cases and our Favorite Disney Cases for iPhone 6!
Have A Friend Who Needs This?
Send them an Email!