Share This
Tags
Finding Nemo Angler Fish Woolbuddy
Isn't he the cutest thing?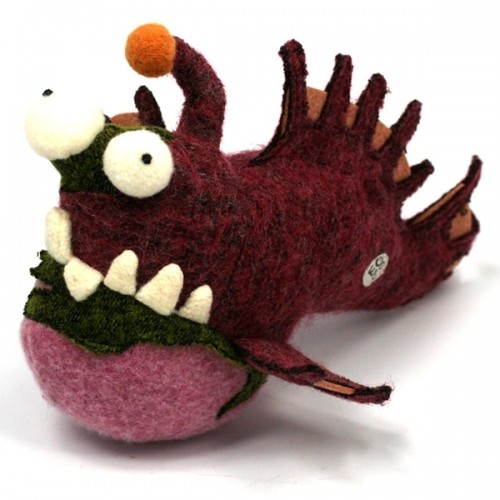 Happy little coincidence that I watched Finding Nemo again today and then happened to come across the FANTASTIC Angler Fish Woolbuddy online! Remember the scene when Dory and Marlin start drifting down, down, down into the black water, looking for the snorkeling mask? And then they start feeling all…happy? That's when they met the much-less-adorable-than-this-one Angler Fish! Did you know it was called that? Because I totally didn't, until I found this crazy cute stuffed one! Check him out! He's handmade, which ups his adorable factor!
Have A Friend Who Needs This?
Send them an Email!