Share This
Tags
Epcot Symbol Set of Four Coasters
Four super cool Travertine coasters celebrating four super cool things about Epcot Center, past and present!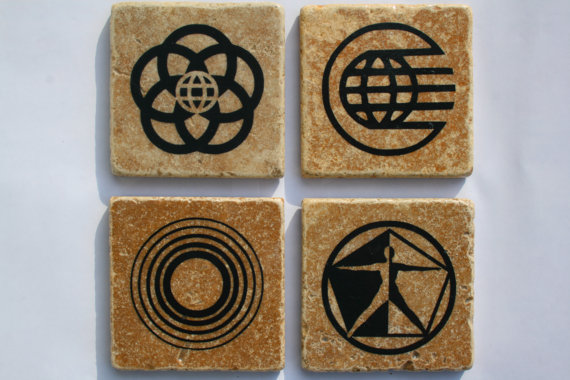 #1 Super Cool Thing: Epcot Itself
#2 Super Cool Thing: Spaceship Earth
#3 Super Cool Thing: Universe of Energy Pavilion
#4 Super Cool Thing: Wonders of Life Pavilion (we miss ya, buddy)
We love you, Epcot, and we're celebrating the pants off your birthday this week. We love you so much that we're featuring FOUR things on this particular day of your Birthday Week. I am in love with these coasters here, because a) they're wicked cool and b) they're very Dis-subtle. So you get to celebrate all things Epcot without having a Spaceship Earth Disco Ball hanging in the middle of our den. Which, now that I think about it… But I digress: this set of four coasters are subtly festooned with some awesome Epcot images, and each is backed with cork so it won't scratch the furniture that you probably love less than Epcot anyhow.
Have A Friend Who Needs This?
Send them an Email!